"Ecowood" has been exporting oak products to the United Kingdom for 8 years and we have gained knowledge and better understanding on the trends and customer preferences which might be of interest for customers in other markets.
The British have earned the name of a nation that respects tradition. Their faithfulness to history, their way of life (from afternoon tea to centuries-old laws) captivates and delights the world. Interior solutions are no exception. Natural wood in British homes is one of the must-have elements: flooring, doors, stairs, and other interior elements create a special environment that combines tradition and delicately integrates innovative solutions.
The British understand the value of longevity, which determines their love and respect for the oak. Each family has a centuries-old history and newly built housing is already "programmed" for generations to come. The oak is perfect for this, so customers do not have to be explained that grandchildren or great-grandchildren will enjoy walking on the oak flooring.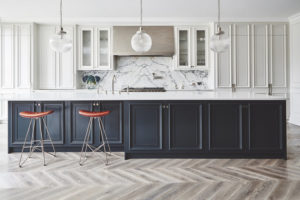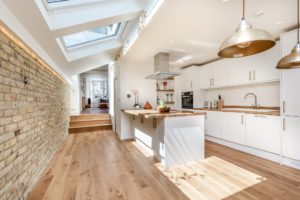 Customers value individuality, which is why "Ecowood" has a strong position in the UK market because we can offer a customized solution to a specific customer, not just from stock.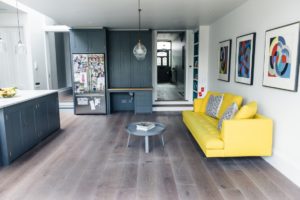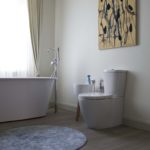 How do people decide which flooring or door to choose? They receive specific wood samples, which they can bring home and apply to the overall interior, colors and other interior details. The hand-warming examples of oak products speak for themselves: the desire to walk on oak flooring or to open solid-looking solid oak doors only intensifies.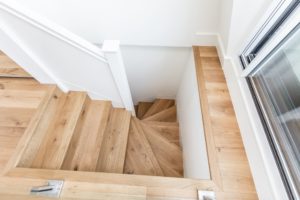 Dignified and self-aware customers (and this does not depend on income or social status, rather, on their attitude towards themselves and other people) do not seek shiny instant luxury. It is much more important that the furnishings show time-tested, subtle luxury, solidity. The oak is perfect for the interior.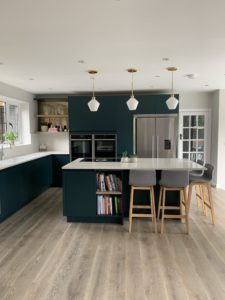 Quality also determines the choice. The UK is one of the main markets where we sell the most three-layer floorboards. It is a fortitude, a long service to many generations of British families.
And what is the style that dominates housing with our oak products? Herringbone or Chevron flooring is a revival of fashion in many countries and have never gone anywhere in the UK. Herringbone is a classic, but today the British are more bold in choosing not only the usual, rich colors, cacao, cognac or coffee intensity tones, but also light tones.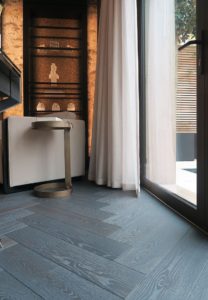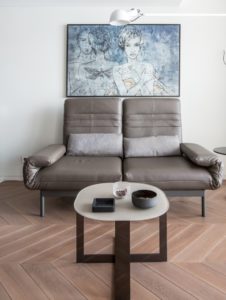 People emphasize the naturalness of the oak by choosing floorboards with a pronounced branching, wood texture and patterns created by nature. The color of wooden doors is matched to the walls, creating a common mood, and it is enlivened by brightly colored furniture fabrics and other details.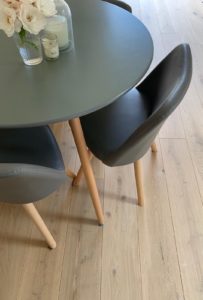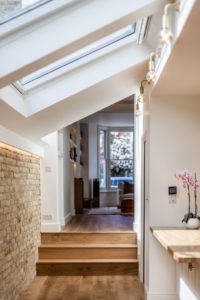 The experience in all export markets is interesting and valuable, but UK customers are reinforcing our commitment to continue faithfully working with oak, a timeless classic, a value we take with love and respect.